Capt. Ben O'Connor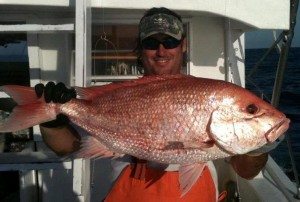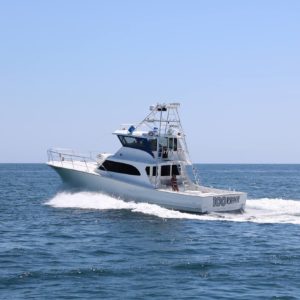 Capt. Ben O'Connor is the captain who runs the deep sea fishing boat "100 Proof"! He was raised in beautiful Destin, Florida and has spent his whole life fishing and exploring these waters. He first began working on charter boats at the young age of 10, by doing work such as cleaning them and working as a second mate. Then after high school he attended the University of South Alabama where he earned a degree in information science and remained in Mobile for 10 years after graduation where he worked doing technical support for a software company. Afterwards, he then moved to Atlanta for 4 years where he worked as an IT guy for a real estate investment trust.
In 1999 he moved back to Destin, FL and then started an insurance and investment business, while continuing to spend 3-4 days a week fishing with his father. In 2006 he sold the business and spent 2 years going back and forth to Costa Rica, fishing there and visiting his brother. He then worked on a few different boats charter and commercial fishing until he joined the "100 Proof" crew in the spring of 2011.
Capt. Ben still loves to fish and spends a lot of his off time doing just that. He also enjoys deer and duck hunting and also going back to Costa Rica whenever the opportunity arises.